Social media is another important aspect of having a strong online presence. With social media you can reach out to existing and potential clients with news and announcements, run specials and advertisements, allow users to post reviews and help organically share your page with friends and family. We may all complain about it, but let's face it, social media is huge! In 2020, over 3.6 billion people were using social media worldwide, a number projected to increase to almost 4.41 billion in 2025 (source). If you aren't taking advantage of social media in your marketing or outreach strategies, you are missing out on a huge demographic!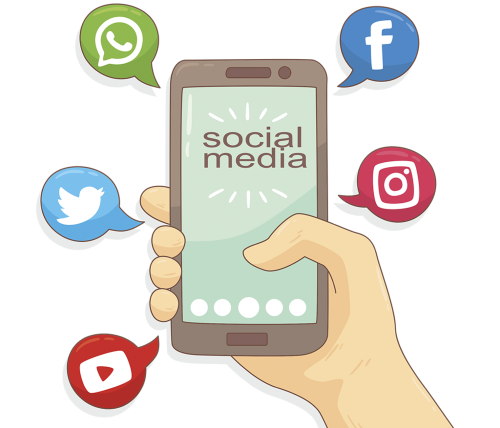 It is no longer just "enough" to have a social media profile for your business or organization, you have to be able to attain and then captivate an audience, you have to post engaging content to get people involved and active in your posts and stories. We created an article on just that, ways to correctly use social media to engage users here. Please check it out!
If however you feel you just do not have the time or enthusiasm to create and/or manage a social media page, but feel like you need to, we can certainly take that off your plate! We offer monthly management plans for social media.
If you need help with social media management or marketing, please contact us for a free consultation today!