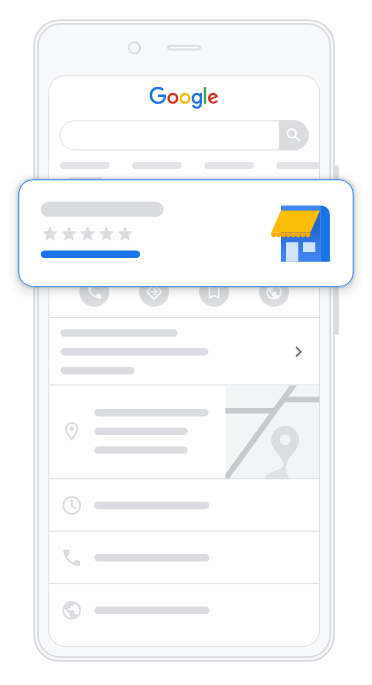 Google My Business is a crucial first step into having a local online presence. Here we will explain the steps to take to get your business or organization a listing and get it verified so you can start showing up in local search under your categories.
Step 1: You must have a Google account. If you do not have one, go make one. You can use a personal account, or you may make one dedicated for your business, for all intents and purposes of GMB, it doesn't matter either way.
Step 2: Goto the Google My Business page.
Step 3: Click on "Sign In" in the top right.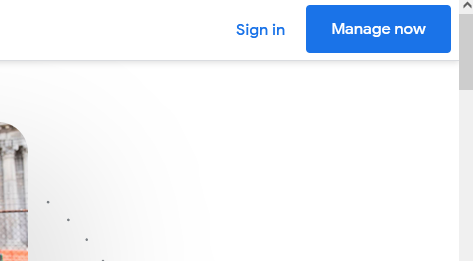 Step 4: Sign in with your Google account.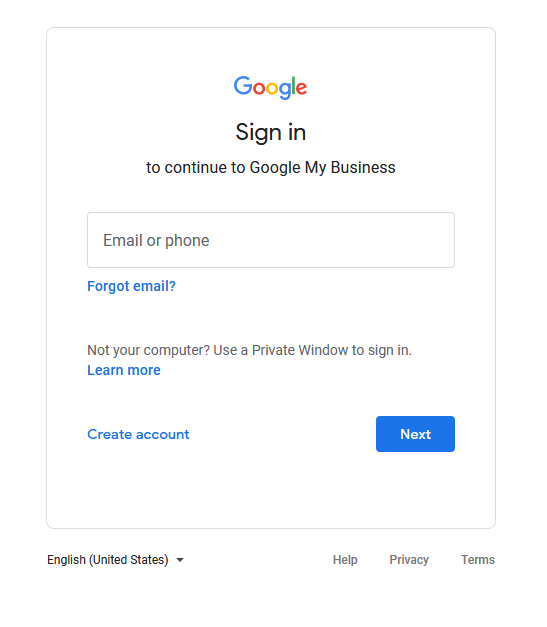 Step 5: Start typing the name of your business, to find an existing listing, or to "create a business with this name" if you are not already listed. If you see your listing (make sure to verify the address! since this is global!) click on it, if not click on "create a business with this name" and click "Next".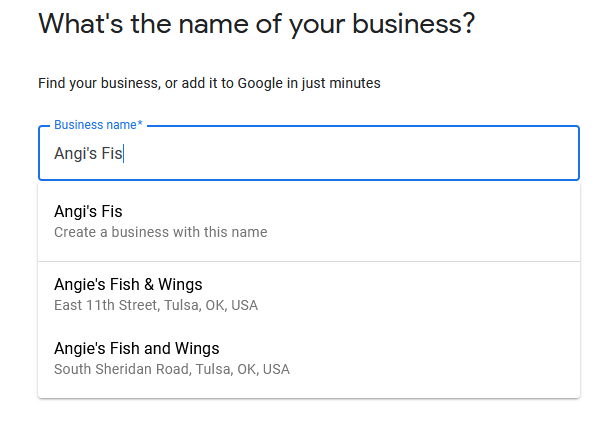 Step 6: Select all that apply to your business. (Note: the following screens may or may not be different depending on your selections here, but they are pretty straight forward, for instance "Customers can make a purchase through your website" will specifically ask for your web URL)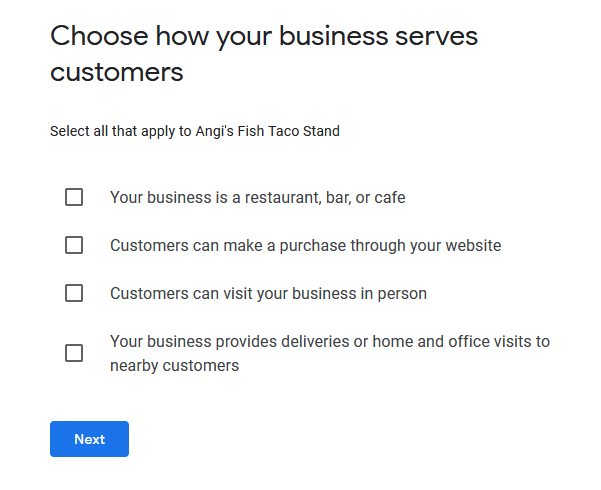 Step 7: Learn more from the following screen, basically explains they "why's" of GMB. Then click "Get started".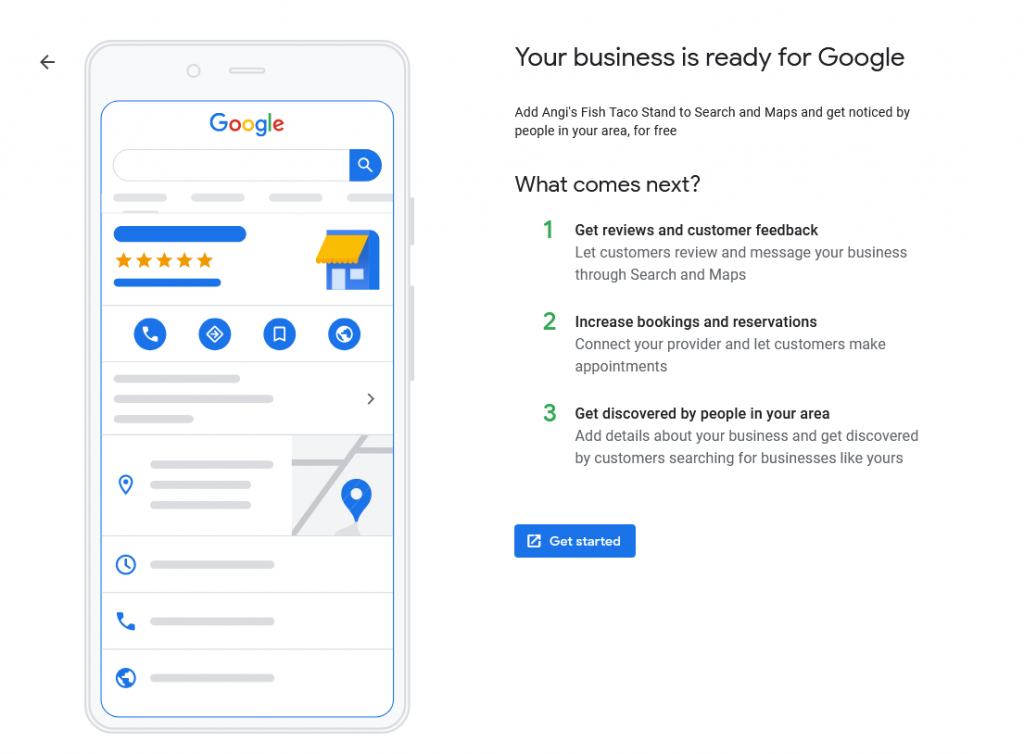 Step 8: On the next screen you will be able to enter your main business category. Start typing, and select from their list the closest match to your business, then click "Next".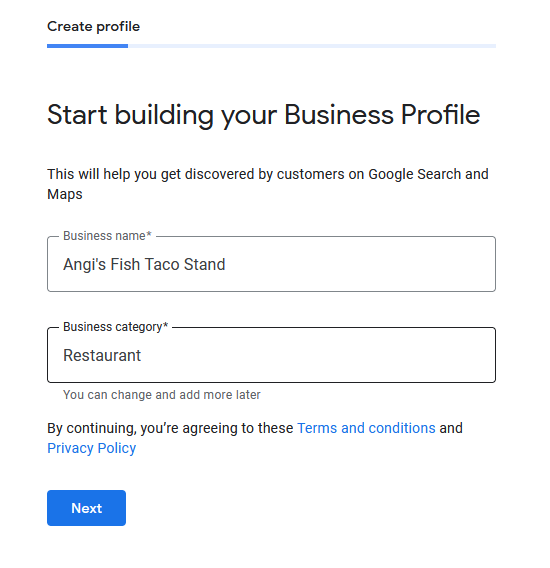 Step 9: This next step is for retail or brick-n-mortar locations. For those of us with service industry, or home based business, we would typically select "No". Some categories such as restaurants are locked to only allow a "Yes" answer here. Select the appropriate setting, and then click "Next". (Note: This will NOT hinder your results in listings due to the geographical location not showing up in the listing! You may get a different following screen instead of asking for address, asking for the areas or locations you serve. I would recommend using parish rather than specific cities)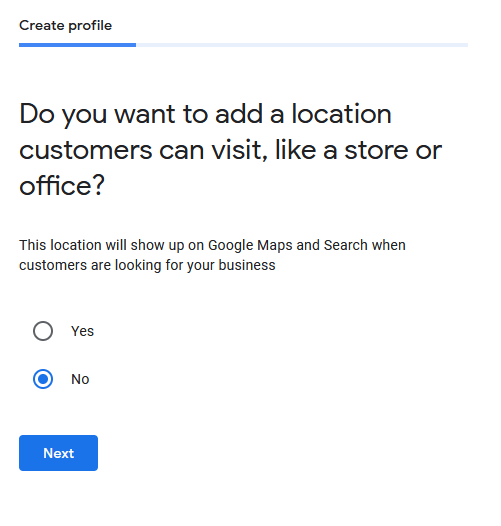 Step 10: Enter you address and click "Next".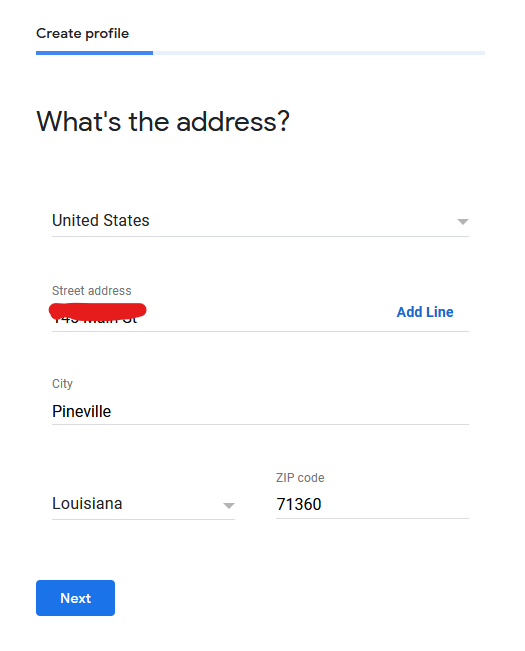 Step 11: On this next screen, decide if your business will be offering home and office visits.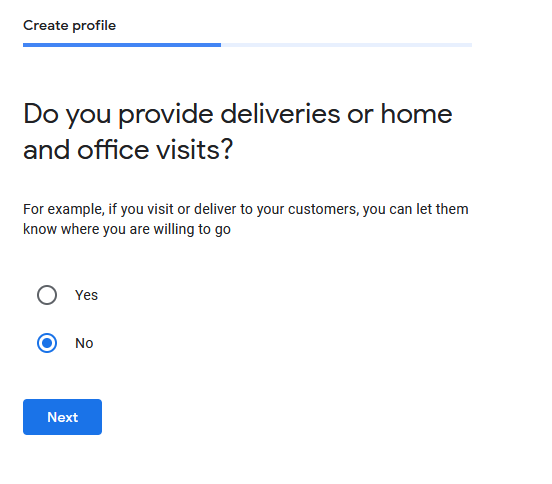 Step 12: Enter your business contact details in the next screen and click "Next".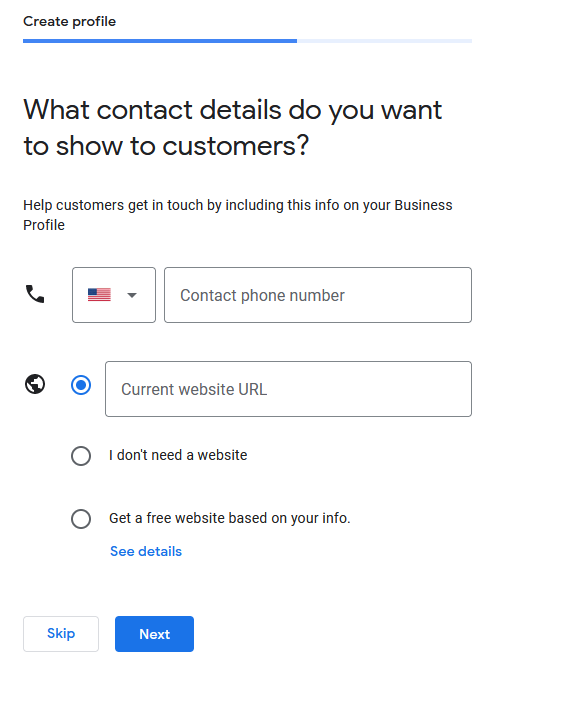 Step 13: Chose if you would like recommendations from Google on your business listed (highly recommended).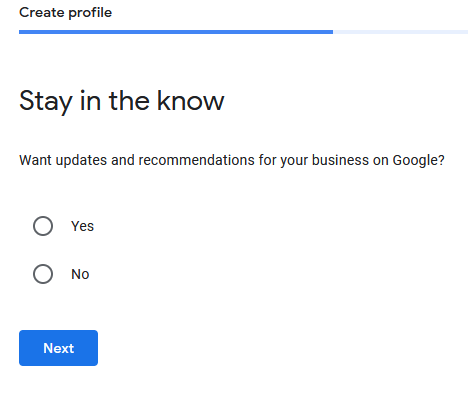 Step 14: Chose a way to verify, this sceen will collect and verify your information so that Google can send you a post card with a code on it. So please make sure the information you entered is correct, and enter your contact name, then click "Mail".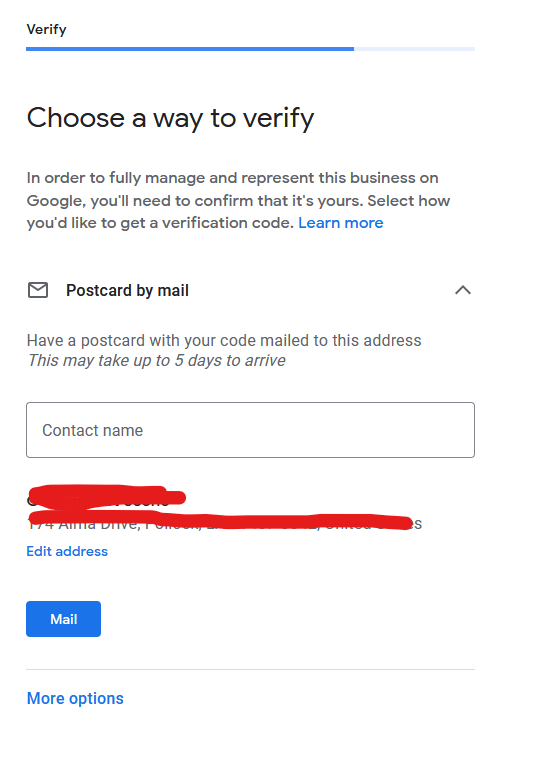 Step 15: Google will let you know that they will mail you a post card with a code on it.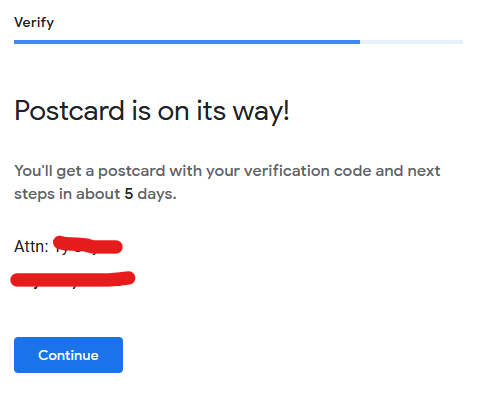 Step 16: Wait and watch your mail box for your post card from Google. In the meantime you may follow the rest of the prompts to ad misc things such as business hours and such to your listing before it is verified and goes live.
Step 17: Once you receive the post card, open it up and grab your code.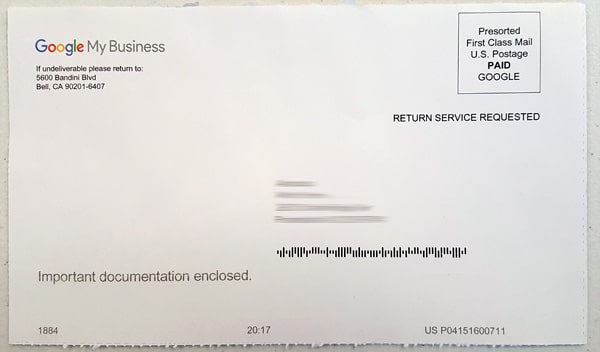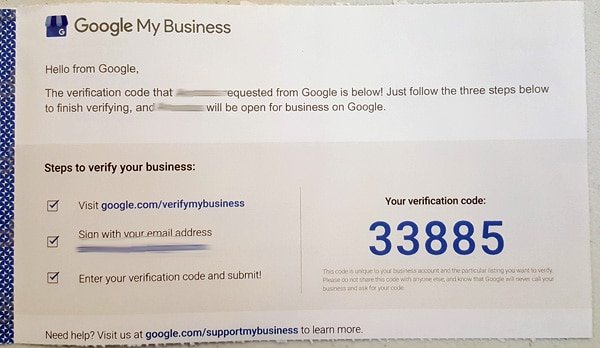 Step 18: Goto https://google.com/verifymybusiness as instructed on the postcard and sign in with your Google account.
Step 19: Enter your code, and click "Verify".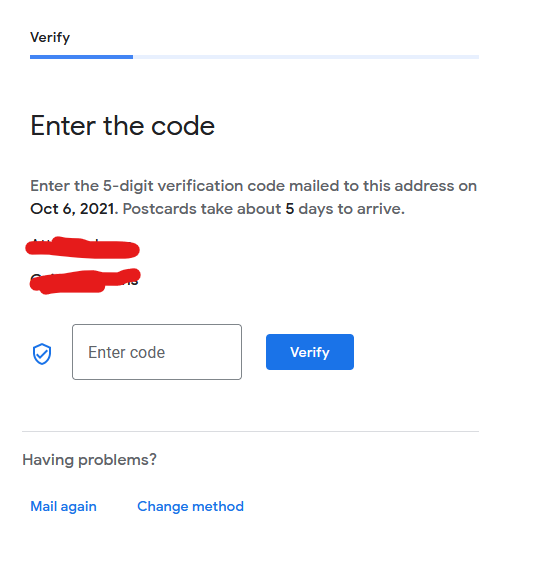 Step 20: That's it! Your organization is now verified on Google and should begin showing up in the search listings for your category after a few business days.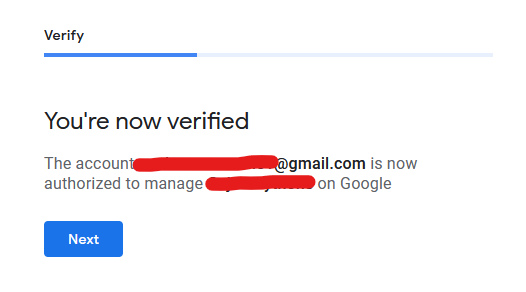 Final Tweaks for Setup
If you haven't already it will walk you through the basics, such as adding business hours: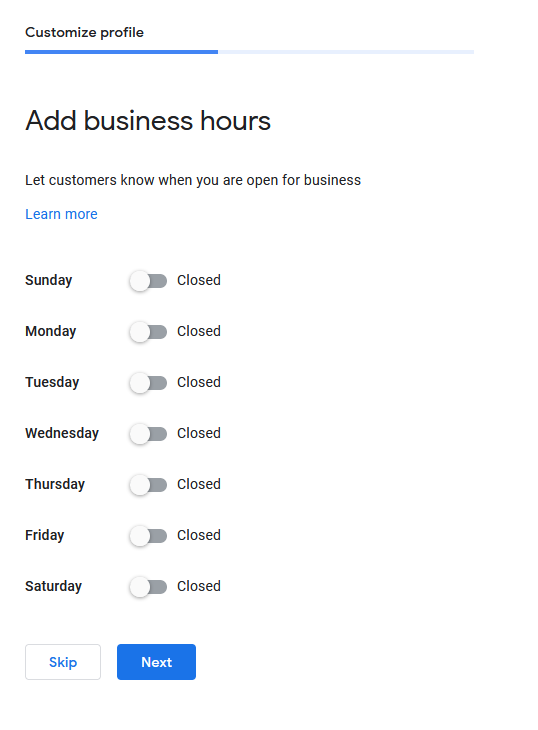 If you would like for customers to be able to message you: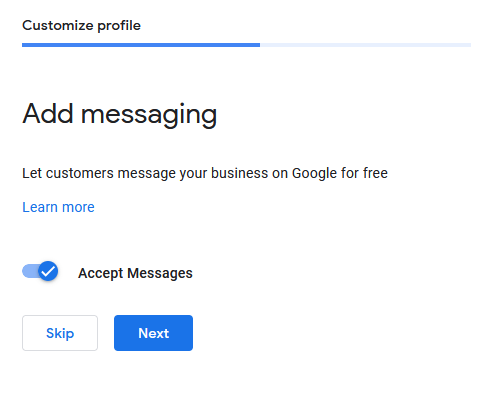 If you would like to turn on call history: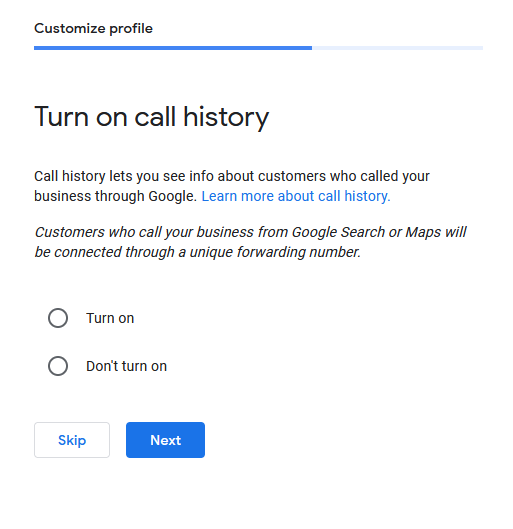 Add a description of your business: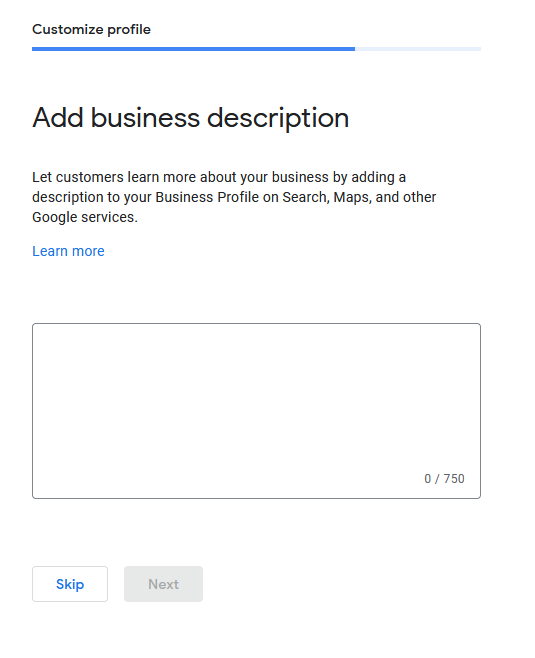 Add some photos of your store front:
And they are even nice enough to offer you $100 of free advertising to get you started!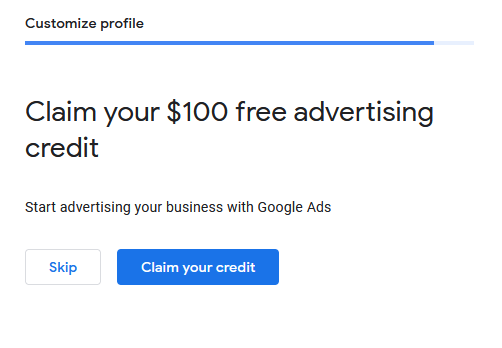 You are now all set with the basic setup of Google My Business.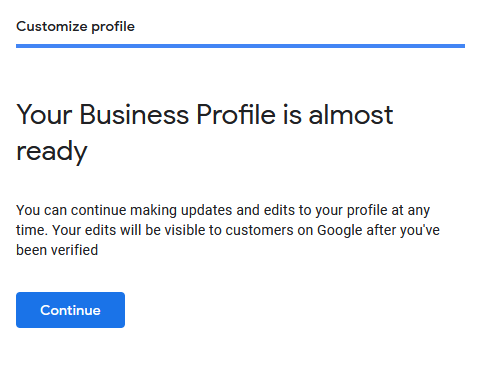 After that screen you will see the Google My Business dashboard where you can do any number of things to your listing.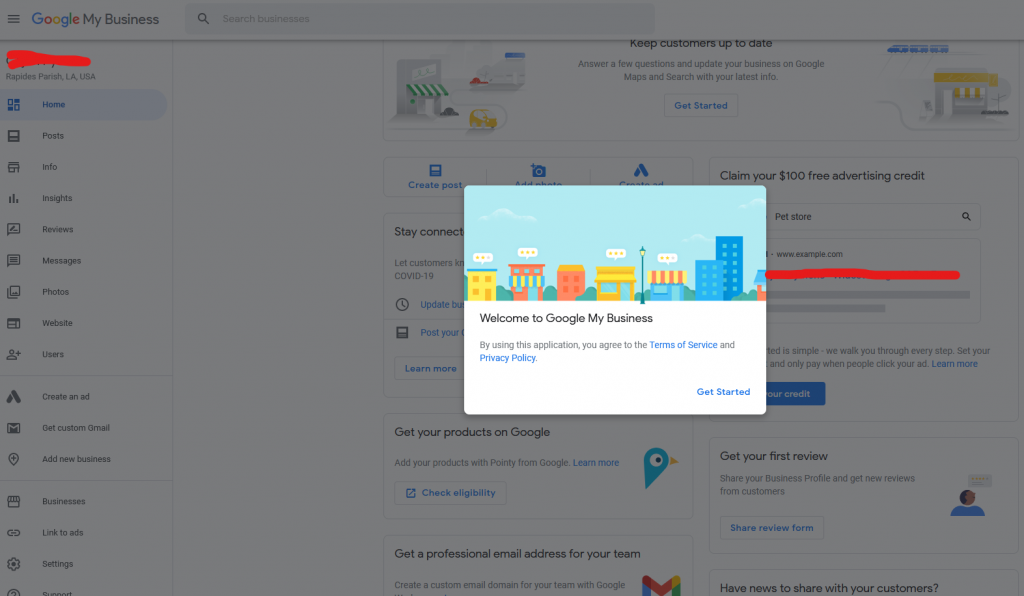 Conclusion
Google My Business is arguably one of the single most important steps to getting your organization an online presence. Most users are searching locally using Google. If you aren't listed, it could be costing you! Make sure you get your organization listed, and that the listing is accurate and stays up to date. We can assist with this process for you, just contact us today for a free estimate!